Strike out with information... don't spare the details!
Screen Shots
Look how easy it is to enter and view data with MyBowlingDiary. See Entering_Data or Reports:
Step 1 - Enter your event information
Enter your information in the text boxes. Click "League", "Tournament" or "Practice" depending on the type of event.
Step 2 - Click "Input Game"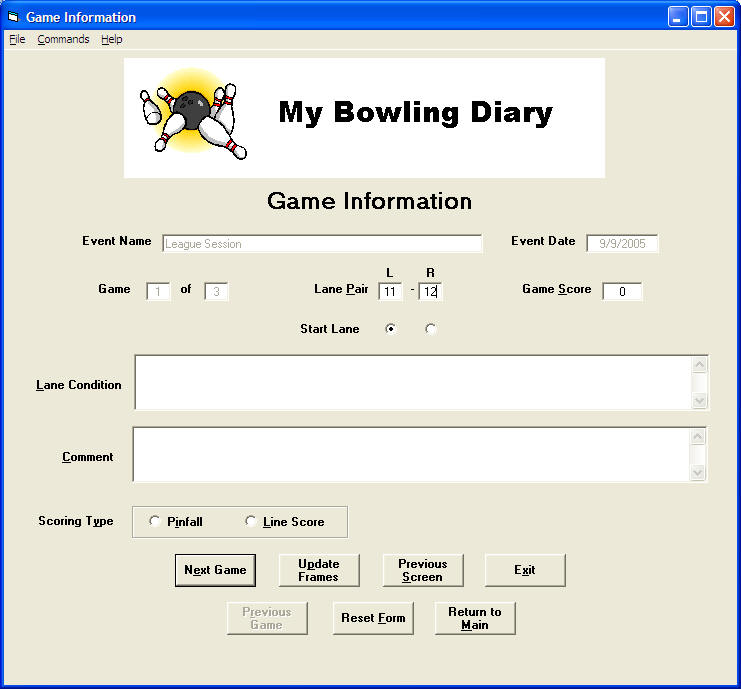 Enter your game information.
Step 3 - Click "Input Frame"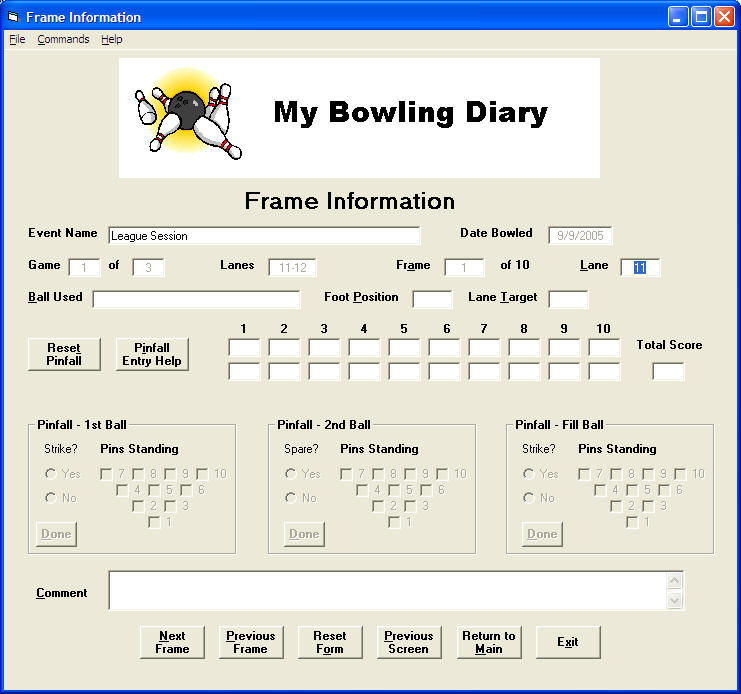 Enter your frame information. Pinfall is entered with just a couple of mouse clicks, or by using the "Line Score" feature, you can enter your score as it appears on a score sheet.
Click on one of the links to see example reports.
Problems with this site? Please send mail to webmaster@mybowlingdiary.com
Copyright © 2004 by Timothy A. Sawyer
* Hosted by InMotion Web Hosting
* Online payments accepted and processed by PayPal
* MyBowlingDiary logo by EmbroidMe
* Microsoft, Microsoft Access, XP, Windows and Windows 2000 are registered trademarks of Microsoft Corporation.